---
Ringers at All Saints
---
Did you know? : In 1880, only one ringer at All Saints was able to ring changes, compared with ten at St Paul's.
---
Some of the band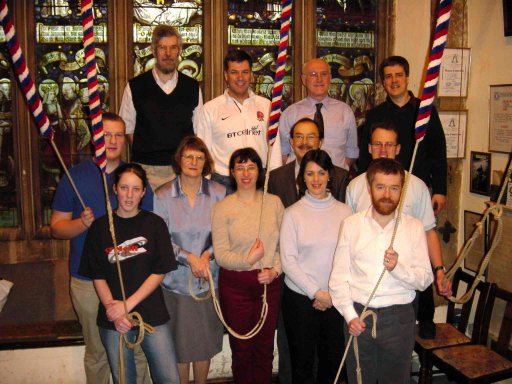 Tower officers
Details and contact information for the current officers
---
Pictures of All Saints band over the years
What did former ringers look like? We have pictures going back over a century.
---
All Saints ringers in the wider world
Over the years many All Saints ringers have made their mark not just here in Wokingham but also in the wider world of ringing, and in the non-ringing world through their professional or other activities. You can get a flavour of this by reading about a few of the 270+ former and current members of the band .
---
Former ringers and officers
To see who has rung here over the years, see: Known ringers from 1873 to present ... and ... Tower officers from 1873 to present
Did you ever ring at All Saints? Do you know anyone who did? If so, we would love to hear from you. See contact .
---