---
Ringers at All Saints
---
Did you know? : There were 65 peals at All Saints in the 20th century and 27 peals in the first twenty years of the 21sy century.
---
Some of the band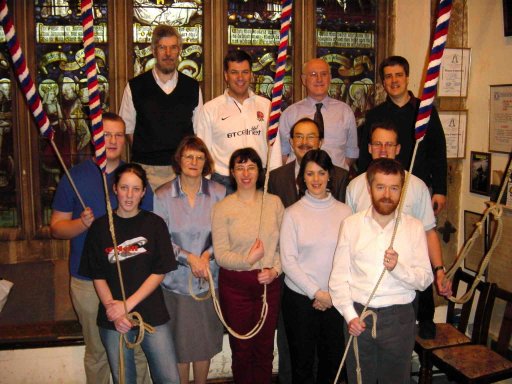 Tower officers
Details and contact information for the current officers
---
Notable All Saints ringers
Over the years many All Saints ringers have made their mark not just in Wokingham but in the wider world of ringing and in the non-ringing world through their professional or other activities. There is more about over 30 former and current members of the band on the Notable Ringers page .
---
All Saints band over the years
What did former ringers look like? We have pictures going back a century.
---
Former ringers and officers
Did you ever ring at All Saints?
Do you know anyone who did?
We would love to hear from you. See contact .
Click to see a list of: Known ringers from 1882 to present ... or ... Tower officers from 1880 to present
---